A great place for students to gather.
When facilities at Seneca College's King Campus became stretched to over capacity, plans started to come together for the new Magna Hall. This building offers 200,000 square feet of classrooms, computer labs, specialty labs, a library and student centre with multi-purpose athletic and recreation space.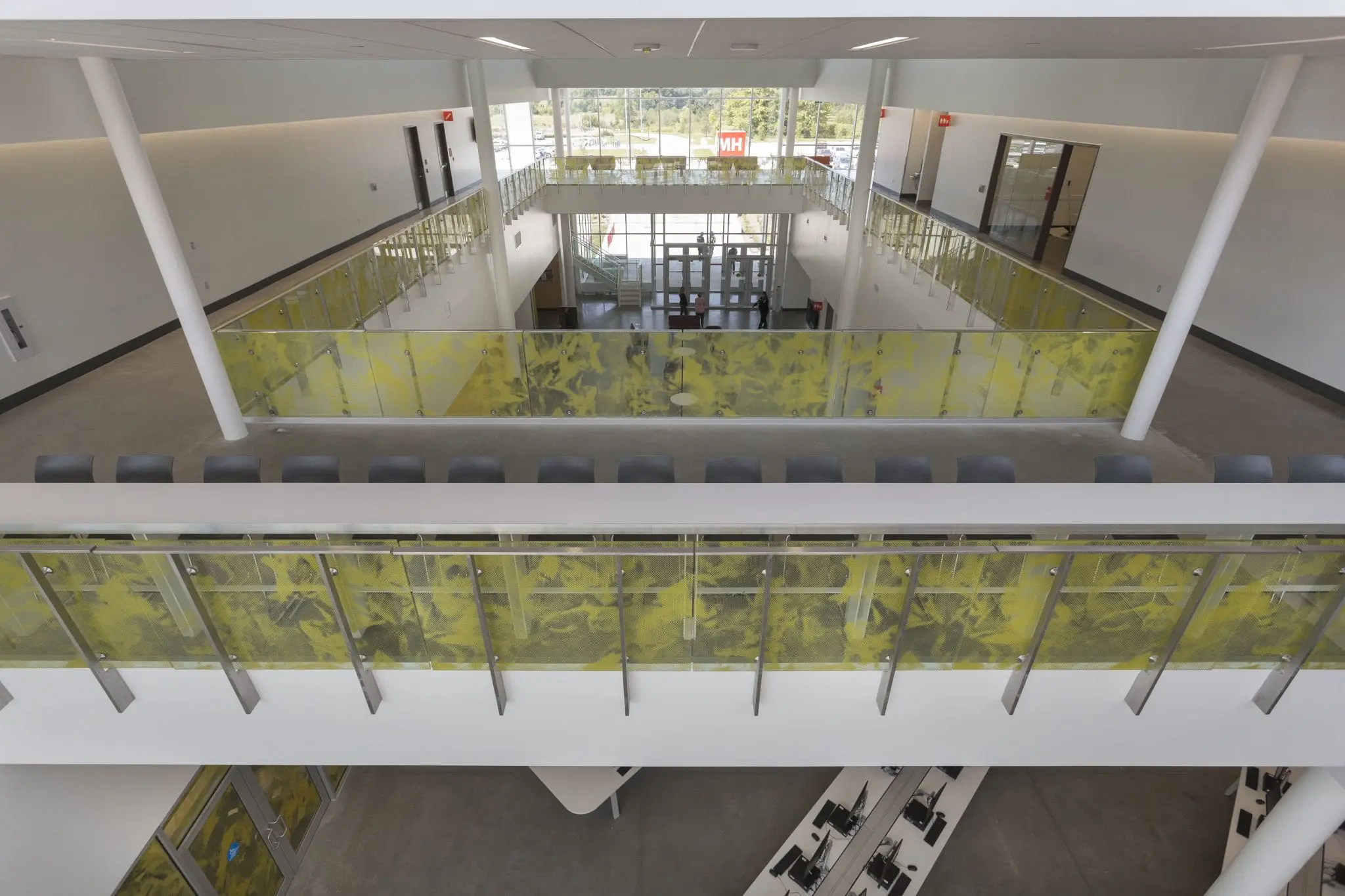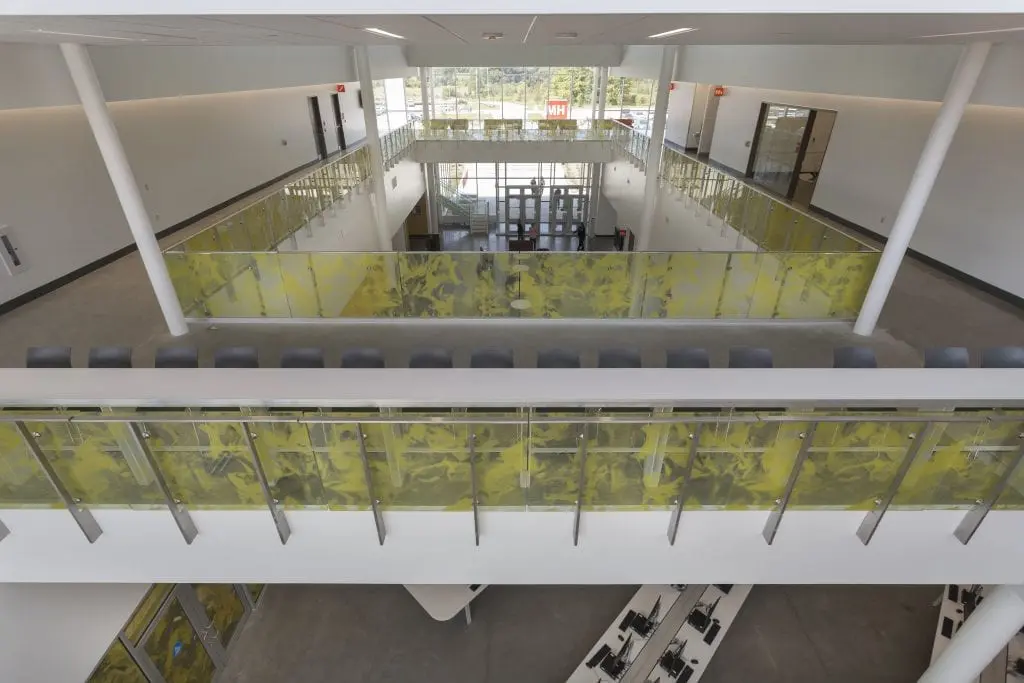 Designed by MacLennan Jaunkalns Miller Architects (MJMA), the hall is a state of the art facility with state of the art equipment. MJMA is committed to design excellence with each project striving for innovation.
Their innovative thinking in public design and urban place-making has resulted in more than 100 national and international awards.
Imagic Glass has partnered with MJMA on a number of projects over the years. They ask good questions, communicate effectively and strive for an esthetic that exceeds the customer's expectations. It is always a pleasure to work with such a team.
The vision of the design team was to respect the environment. The sleek glass walls and airy atmosphere of the atrium make this newest addition a great place for students to gather.
MJMA recruited the help of the Imagic Glass team when they chose an abstract dot matrix pattern printed in high resolution between two lites of glass tempered and laminated for safety with mounting holes for standoffs. The result is outstanding.
If you have a grand vision for an architectural project, contact our talented team. We will work with you to ensure your dream becomes a reality.