QUALITY. CUSTOM. INNOVATION
CREATE
ASTONISHING RESULTS
Our clients are Architects, Designers, Artists and business decision makers who understand and value how custom fabricated glass will elevate their overall designs and projects. Our service experience is built on listening, communication and artistry placing our clients at the centre of all our decisions and operations.  
If you are a residential customer who is interested in our products, please contact a glass installation company to secure a quote for your glass project.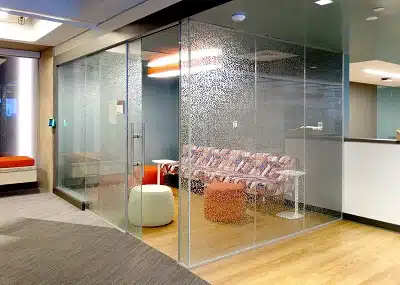 Glass in its standard form is a wonderful architectural material
By applying complex techniques we will take this naturally beautiful material and your project to the next level. No matter what the project, or how challenging, we will figure it out and make magic. 
The two-story transparent wall is illuminated by over 150 feet of LED lights, to create a glowing presence at the foundation of the tallest residential tower in the Western Hemisphere. Twenty-four massive panels of glass—totalling 37,000 pounds of beautiful etched and carved glass. 
From single tempered, common architectural glass solutions like tempered glass and laminated to high resolution digital printing, deep carved, switchable, custom mirror, custom laminated materials and more… when working with Architectural Glass your options are limitless.  
Quality
Our aim is to provide you with the highest quality custom architectural glass solutions in the industry.
Clarity
Get to know our team and our process. From advising to manufacturing rest assured you are in good hands.
Transparency
We have a lot of resources at your fingertips. We are more than just glass fabricators we are your glass advisors.
Take a look through the product collections and get inspired by the limitless possibilities when working with architectural glass
VIEW OUR COLLECTIONS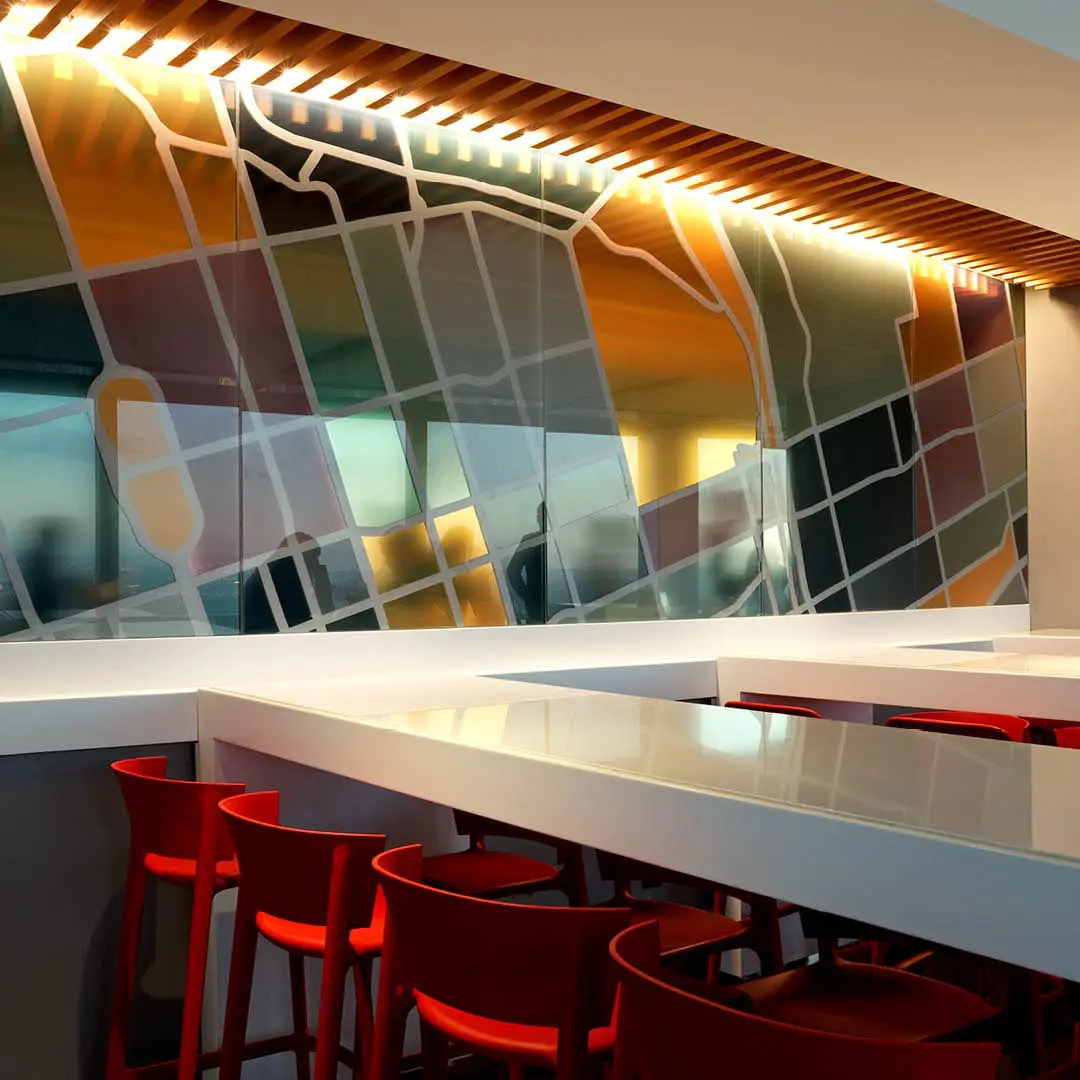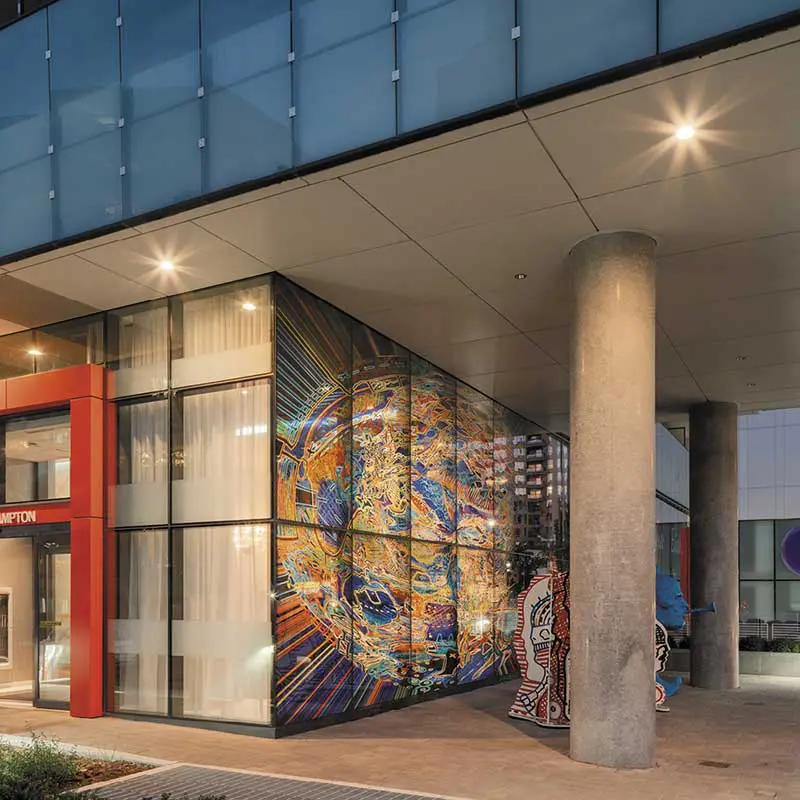 The city of Toronto recognizes the benefit of publicly displayed art and encourages private sector developments to include it in their plans with the Percent for Public Art Program. We understand the unique and specialized needs when it comes to public art installations and are proud to work with local artists and firms that support this program. Read More>>